Work Health & Safety Act, Regulations, Codes of Practise and ISO 45001 certification
Work Health & Safety Act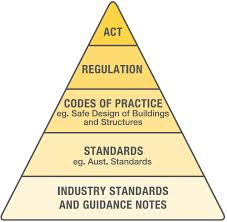 The Work Health & Safety Act provides a framework to protect the health, safety and welfare of all workers at work. It also protects the health and safety of all other people who might be affected by the work. So, this includes employees, contractors, subcontractors, outworkers, apprentices and trainees, work experience students, volunteers, employers who perform work and the general public, ensuring their health and safety is not placed at risk by work activities.
The WHS Act places the primary health and safety duty on a person conducting a business or undertaking (PCBU), who must ensure, so far as is reasonably practical, the health and safety of works at the workplace. Duties are also placed on officers of a PCBU, workers and other persons at a workplace.
Work Health and Safety Regulations
If the regulation describes how to prevent or minimise a risk at your workplace you must do what the regulation says.
If there is no regulation or code of practice about a risk at your workplace you must choose an appropriate way to manage exposure to the risk.
Codes of Practice
A code of practice provides practical guidance for people who have work health and safety duties about how to achieve the standards required under the Act, and about effective ways to identify and manage risks.
A code of practice applies to anyone who has a duty of care in the circumstances described in the code. In most cases, following an approved code of practice would achieve compliance with the health and safety duties in the Act, in relation to the subject matter of the code. Like regulations, codes of practice deal with particular issues and do not cover all hazards or risks which may arise. The health and safety duties require duty holders to consider all risks associated with work, not only those for which regulations and codes of practice exist.
What is ISO 45001 Certification and What Does it Mean?
Here Are The Basics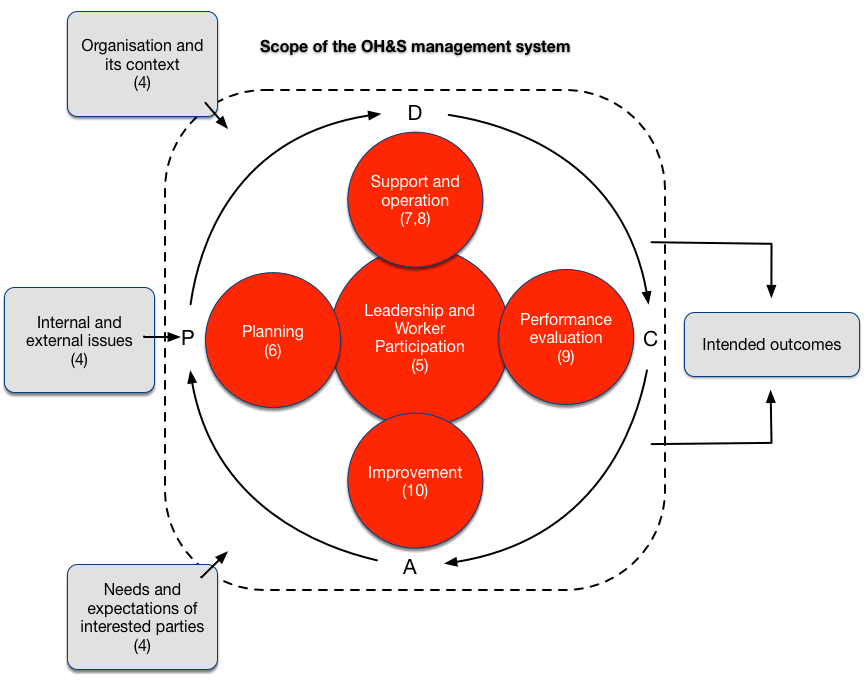 ISO 45001 OHS certification says you have a management plan for ensuring the occupational health and safety of yourself and others. Plans can change and the standard recognises this through the review and improvement process and, corrective and preventive actions.
Implementation of an effective ISO 45001 OHS management system (OHSMS) should primarily lead to a reduction with workplace illness and injury, minimising the costs associated with workplace incidents.
OHSMS are also used by some organisations to demonstrate, internally and in some cases externally (via self-declaration or certification/registration as appropriate), that they are systematically controlling the risks to all persons affected by the organisation's activities, products and services.
Government Tenders? The Australian Government Building and Construction OHS Accreditation Scheme is designed to improve health & safety in the building and construction industry. Established under the Fair Work (Building Industry) Act 2012 the scheme requires head contracts for building work to be signed with accredited builders (subject to certain thresholds). As a pre-requisite, applicants must have an OHS Management system certified to AS 4801.
WHS Compliance, risk Management and Safe Work Method Statement
MSN Business & Compliance carry out workplace assessments against the new WHS Act 2011, audits against the acts, regulation and codes of practice.
With over 20 years experience in both heavy industry and office based WHS regulation we can assist with both risk assessment and safe work method implementation.